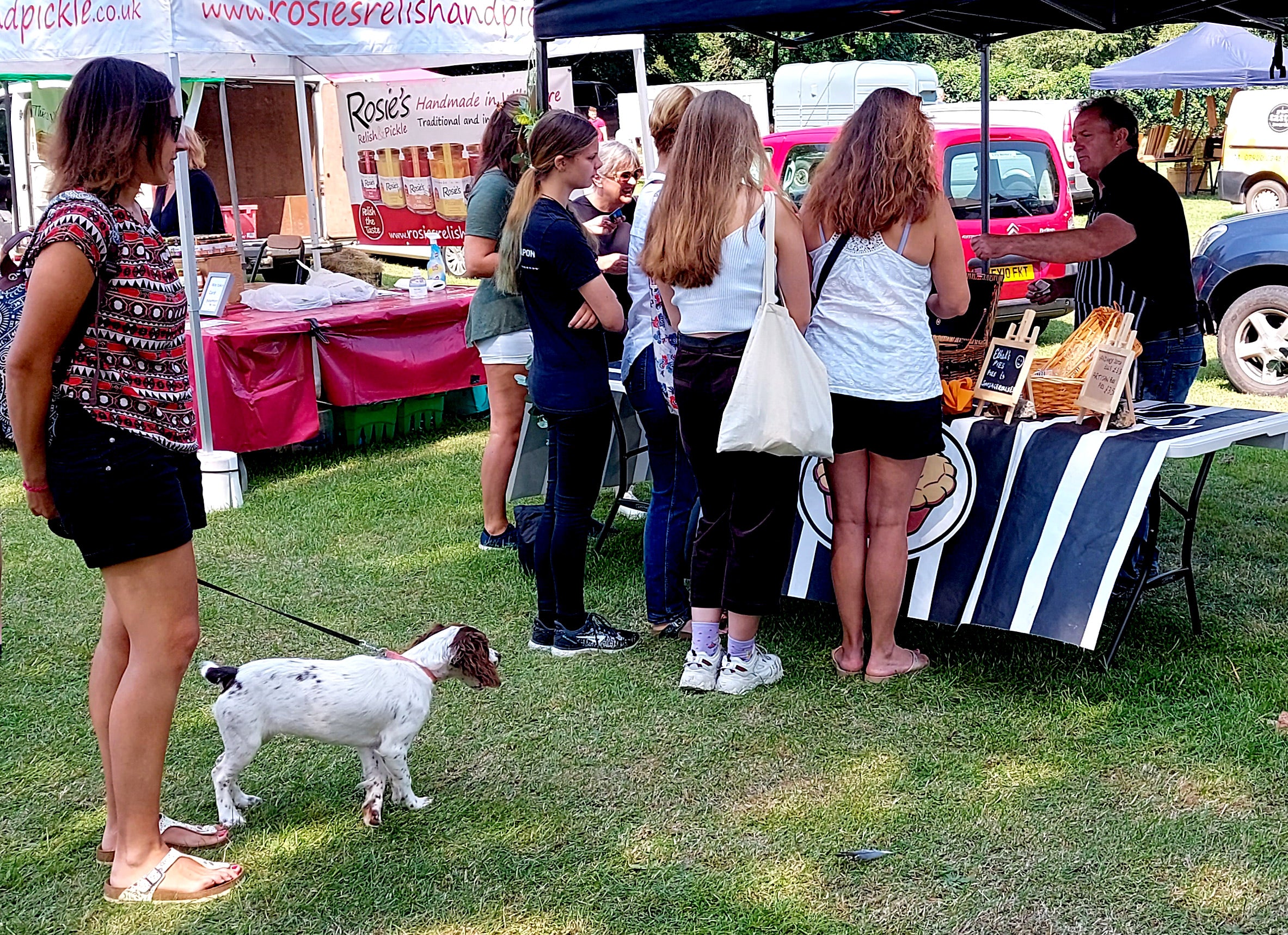 New Website and Food Markets!
Hello, and welcome to our new website! We hope very much that you will find what you need and, if you need any further assistance, do just give us a call.
Over the past few months we have undergone quite a transformation. It has been a great pleasure, during what has been an unusual period of time, to meet so many of you and to continue to bring our pies and produce to our fantastic and valued customers. Before lockdown was ordered, we had the calendar full with festivals, special events, tastings and markets right up until the end of this year. But at the end of March, as with so many of us, our plans went out of the window and we had to adapt. We found ourselves with a sudden surge of pies that no longer had a home, and to us that was frankly unacceptable! So, what did we do?
Well, firstly, we hit the road! Ethel's Pies started to reach many more of our valued supporters thanks to Facebook, and with the introduction of our delivery service, we were able to continue to supply our local community with food that they love. This rapidly grew and we realised there was a need for more than our regular pastry offers, so we started to offer delicious and nutritious Fruit, Veg and Salad boxes. These went down a storm and we are delighted to be able to continue supplying these.
Lockdown continued, and so did family events. Birthdays, Anniversaries, Father's Day and more have all landed during this time and we have started offering delicious bespoke hampers and picnic baskets to mark those occasions and, hopefully, make them feel extra special. With this, we found our pies were being ordered all the way to Manchester, and we are delighted to now offer a courier service to ensure everyone can enjoy what we have to offer. As lockdown has started to ease, we have been delighted to get back to our roots with events like the Hungerford Food Festival and Whitchurch Country Market and to meet many more customers and supporters from across our local area. We are now looking forward to many more, and have even started talking to brides and grooms for weddings later in the year and into 2021.
So, for all the challenges that this strange time has thrown at us, we are delighted that we have been able to keep going, keep diversifying and reach more of our supporters than ever before. We are so grateful for this support which allows us to continue to grow. With that, we have many more exciting plans and offers in the pipeline, so do keep an eye on this website and our social media pages. We will continue to offer all that we have done during lockdown, as well as now returning to events across the area.
After all, as we always say, "The Pie's the Limit!" - and it really is!